Lentor Hills Residences
Targeted VVIP Preview: 14th April 2023
Targeted Booking Day: 29th April 2023

Last Updated: 

8th March 2023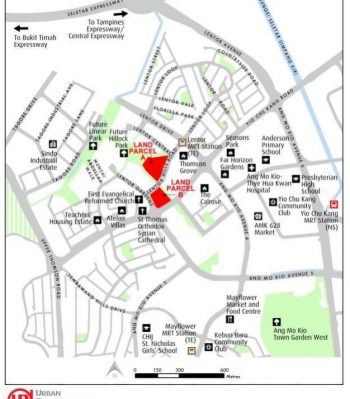 Book Advance Showflat Appointment With Us (Targeted Preview on 14th April 2023)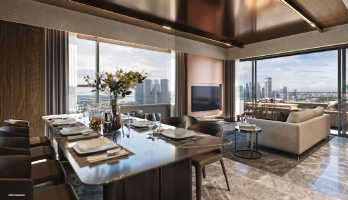 Lentor Hills Residences Developer
Lentor Hills Residences is jointly brought to you by Hong Leong Holdings, GuocoLand and TID. This development will be led by Hong Leong
The consortium has acquired this land parcel via Government Land Sale ("GLS") at a cost of $568.6 million in January 2022. This translates to a price of $1,060 per square foot per plot ratio (psf ppr).
Founded in 1968, Hong Leong Holdings ("HLHL") is one of the largest non-public investment and real estate development subsidiary of Hong Leong Group. Being a pioneers of the property scene in Singapore, HLHL has developed almost 100 mid to high-end residential developments and is currently managing 8 commercial projects.
Headquartered in Singapore, GuocoLand Limited ("GuocoLand") is a reputable real estate company in the region with strong presence in Singapore, China and Malaysia.
It was listed in Singapore Exchange in 1978 and has managed to deliver 36 residential developments with more than 11,000 homes.
TID Pte Ltd, which is previously known as Trade and Industrial Development Pte Ltd, is a joint-venture between Mitsui Fudosan and Hong Leong Group. It is a niche property developer in Singapore that showcases a combination of Singapore – Japanese talents that delivers notable projects with top notch quality in their design and finishes.
This Hong Leong-led developers past and present track record includes The Avenir, Midwood, The Jovell, The Tate Residences, Commonwealth Towers, Forest Woods, One-North Eden, Martin Modern, Midtown Modern, Wallich Residence, to name a few.
Lentor Hills Residences pricing is expected to be $2000 psf on average.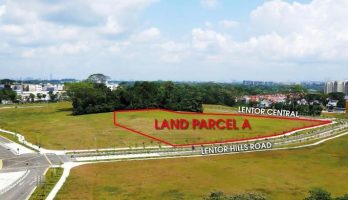 Lentor Hills Residences Location Map
Lentor Hills Residences is situated at the newly established Lentor Hills estate in District 26 of Singapore, Outer Central Region (OCR). Prior to the land clearing exercise in 2017, this area is known as Lentor Forest which is about 30 hectares, almost half the scale of Bishan-Ang Mo Kio Park.
This new launch is the second land parcel in Lentor Estate and is connected to the future Hillock Park. To rapidly rejuvenate this new estate with malls, childcare centre and private residential developments, the authority is releasing another 4 plots of land in the near term.
Including Lentor Hills Residences, there are a total of 10 plots of residential land with various height restriction from 5-storey up to 23-storey.
As for accessibility wise, Lentor Hill Residences is only less than 2 minutes' walk to Lentor MRT Station (TE5), which is part of Thomson-East Coast Line (TEL) with the most number of MRT interchanges in Singapore.
It can easily connect you to majority part of Singapore of great convenience and is  9 stops to Orchard MRT.
To satisfy your daily needs, there is a future mall nearby that sits atop Lentor MRT with plenty of retails & F&B to offer, including a childcare centre and a 12,000 sqft supermarket.
Finally, for future residents who find private transport is still a necessity to their daily life, this new development is well connected to Tampines Expressway (TPE), Seletar Expressway (SLE), Central Expressway (CTE) as well as future North-South Corridor (NSC).
Find out more on the nearby amenities here by referencing to our Lentor Hills Residences location map.
Lentor Hills Residences Show Flat
In order to view our showflat of Lentor Hills Residences, all keen parties are required to register an appointment before heading down to the showroom.
There are two ways to register an appointment. You can either fill up our online appointment form or dial our showflat hotline at +65 61001116. Once you had registered, our friendly appointed salesperson will reach out to you within an hour to confirm the appointment.
Once in a while, Lentor Hills Residences showroom will be closed either for private events such as consumer seminar or routine maintenance. Therefore it is mandatory to make an appointment at least a day in advance.
Unlike private resale, buying a Building Under Construction (BUC), also known as new launch or primary sales, buyers are not required to pay any commission as it will be absorbed by the developer.
Another benefit of buying BUC project is the transparency in prices, which are directly given by the developer.
You can easily refer to our balance units here after the preview sales. However, please note that it is not update real-time. Hence, kindly check with our friendly appointed developer salesperson on the availability of your choice units.
Reservation of unit via our showflat hotline at 6100 1116 is subject to our management approval. The maximum number of hours allowed is two hours only.
Interested buyers of Lentor Hill Residences can understand this new launch more on the project details in this portal, as well as its site plan and elevation chart.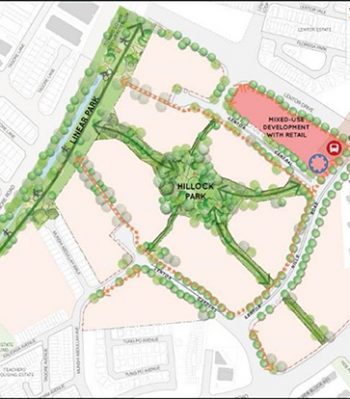 Lentor Hills Residences – Pedestrian-Friendly Home with Close Proximity to Parks and Convenience
Formerly known as Lentor (Tagore) Forest, Lentor Hills estate is a brand new precinct designed to be a pedestrian-friendly and sustainable neighborhood. It is made possible by Urban Redevelopment Authority (URA) to future rejuvenate the mature estate of Ang Mo Kio.
The land clearance of Lentor Forest was started in 2017 and will consist of 10 plots of private residential land in the future. Right at the heart of the estate is the future Hillock Park, which are surrounded by these plot of lands ranging for 5 to 23-storey tall.
Lentor Hill Residences consist of a total of 598 residential units ranging from 1- to 4-bedroom dual key with panoramic view. The uniqueness of this land parcel is its cascading height control that will create a nice visual effect that blends the development with the surrounding nature.
At the boundary between Hillock Park and Lentor Hill Residences condo, the maximum height allowable is 23-storey, followed by 16-storey in the middle and 8-storey blocks that are fronting Lentor Hills Road.
In terms of servicing your daily necessity, across the road is a future shopping mall that consist of childcare centre, supermarket and plenty of retail shops and F&B. For wet market goers, Ang Mo Kio 628 Market and Food Centre is only 2 bus stops aways from Lentor Hills Residences condo.
Being a pedestrian-friendly and car-lite neighborhood, future residents connecting to the rest of Singapore using public mode of transport is set to appreciate the super connectivity of Thomson-East Coast Line (TEL).
It is the only MRT line in Singapore that connects to 6 other major lines in Singapore. They are North South Line, Cross Island Line, Circle Line Downtown Line, East West Line as well as North East Line.
For parents with toddler or preschooler, there is a childcare centre is situated at the mall of Lentor Modern, which is just across the road and less than 3 minutes' walk from the side gate.
As for primary school enrollment, the highly sought-after neighborhood school, Anderson Primary School, is less than 1 km from Lentor Hills Residences. Other higher education institutions nearby includes CHIJ St. Nicholas Girls' School, Presbyterian High, Anderson Serangoon Junior College and Nanyang Polytechnic.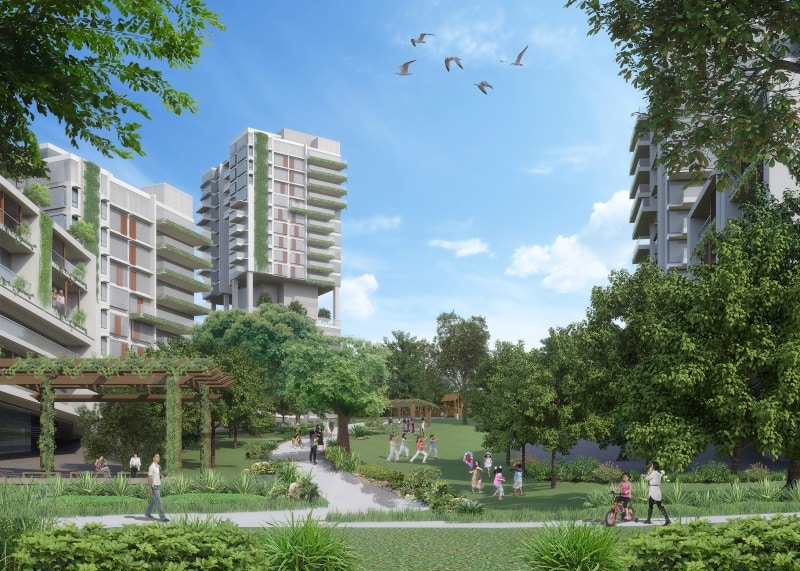 Located in the northern region of Singapore's Ang Mo Kio district, Lentor Estate is a tranquil residential neighborhood known for its lush greenery and serene atmosphere. Many prefer to live in this area for its quiet and peaceful environment. If you are one of those, Lentor Hills Residences can be your top consideration.
The neighborhood is predominantly comprised of both public and private housing. Housing Development Board (HDB) flats make up the public housing, while landed properties and condominiums make up the private housing. Lentor Estate is also home to several well-regarded schools, such as CHIJ St Nicholas Girl's School, Anderson Primary School, Presbyterian High School, and Anderson Secondary School.
Residents of Lentor Estate have access to a wide range of amenities and services in the nearby Ang Mo Kio Town Centre, which is only a short drive or bus ride away. The town centre has many shops, supermarkets, and hawker centers that provide fresh produce, household items, and daily necessities. The Ang Mo Kio-Thye Hua Kwan Hospital is also located nearby, providing medical care to residents.
The completion of the Lentor MRT station, which is part of the Thomson-East Coast Line, in 2021 provides residents with convenient access to other parts of Singapore. Additionally, several bus services operate in the area, making it easy to travel around without a car.
Overall, Lentor Estate is a desirable and convenient neighborhood that offers residents a high quality of life. Its lush greenery, tranquil surroundings, and close proximity to a variety of amenities make it an attractive place to call home in Singapore.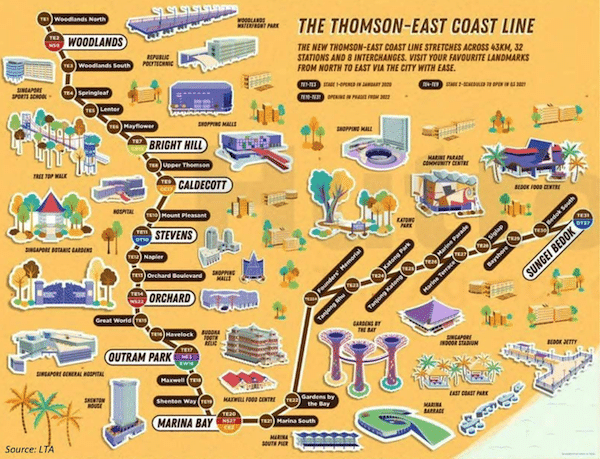 Thomson-East Coast Line (TEL)
Thomson-East Coast Line (TEL) is a MRT line in Singapore that spans from the north to the east of the island. The line is currently being built in phases and is expected to be fully completed by 2024. When fully operational, the TEL will have 32 stations and will cover a distance of 43 kilometer.
Lentor MRT Station (TE5), which is within short walking distance to Lentor Hills Residences, is the fifth station of Thomson-East Coast Line.
The TEL will provide residents of Singapore with greater connectivity and convenience, as it will link various parts of the island, including the city center, residential areas, and major transportation hubs. Here are some of the key benefits of the TEL:
Faster travel times: Designed to reduce travel times between different parts of Singapore. For example, the travel time from Woodlands in the north to Marina Bay in the city center will be reduced to just 35 minutes.
Greater connectivity: Provide seamless connections to other MRT lines, including the North-South Line, East-West Line, Circle Line, and Downtown Line, making it easier to get around Singapore.
Access to new areas: Open up new areas in the east of Singapore, including Tanjong Rhu, Marine Parade, and Siglap. These areas were previously not served by MRT lines and will now be more accessible.
Improved accessibility to amenities: Provide greater access to key amenities and attractions, such as Changi Airport, East Coast Park, and the Singapore Expo.
Reduced reliance on cars: The TEL is expected to encourage more people to use public transportation, which could help to reduce traffic congestion and air pollution in Singapore.
In summary, Thomson-East Coast Line is an important addition to Singapore's public transportation network, offering residents greater connectivity and convenience. With faster travel times, improved accessibility to amenities, and reduced reliance on cars, the TEL is expected to make a significant contribution to Singapore's transport infrastructure.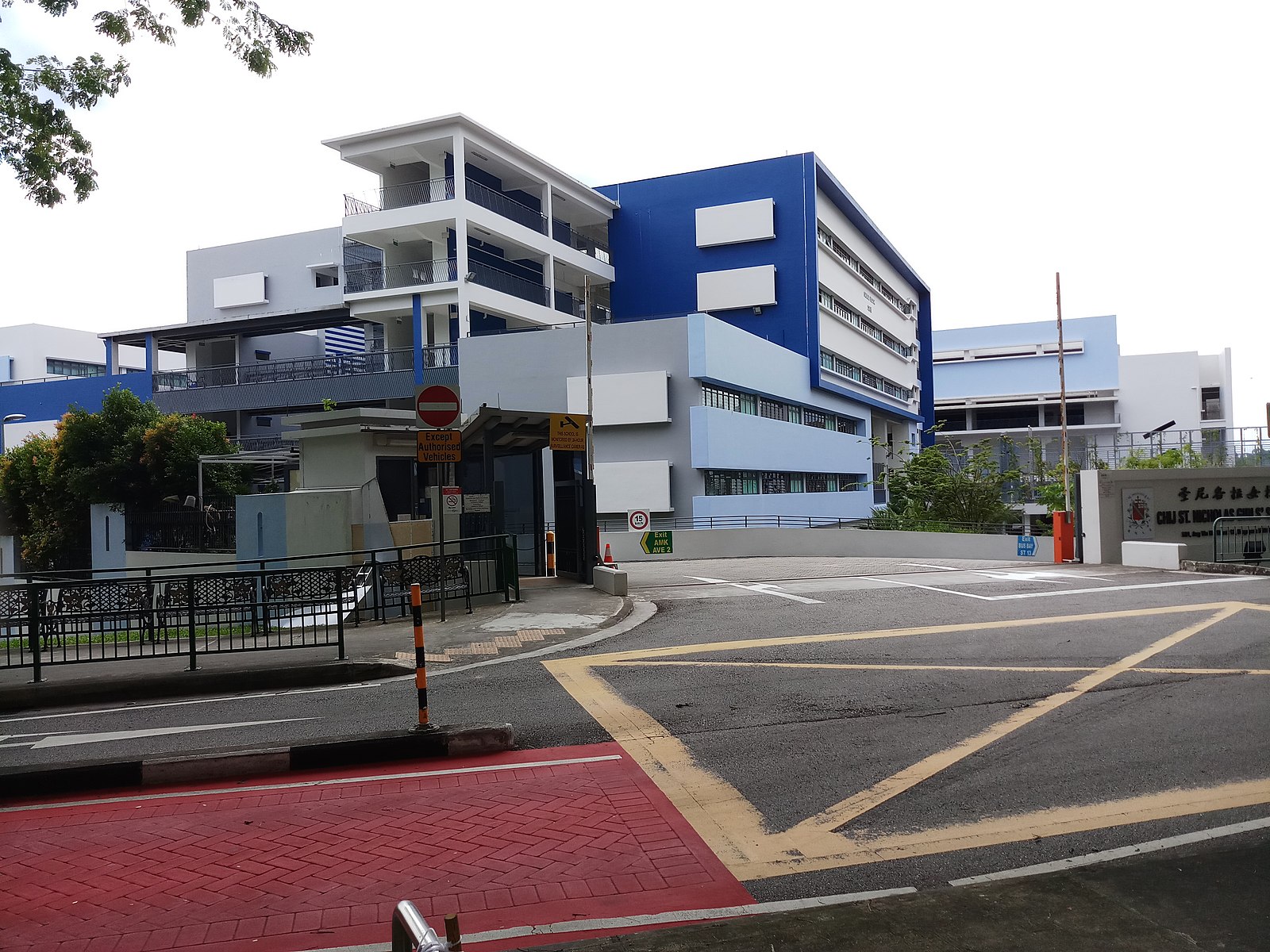 CHIJ St Nicholas Girls' School - Within 1km to Lentor Hills Residences
CHIJ St. Nicholas Girls' School, located within 1km of Lentor Hill Residences condo, is a renowned all-girls Catholic school that has been providing education since 1933. The school has a reputation for academic excellence, holistic education, and values-based learning, and is one of the oldest and most respected girls' schools in Singapore.
As a Special Assistance Plan (SAP) school, CHIJ St. Nicholas Girls' School places a strong focus on bilingualism and biculturalism, offering both primary and secondary education to girls. The primary school caters to girls from Primary 1 to Primary 6, while the secondary school serves girls from Secondary 1 to Secondary 4.
The school's curriculum is designed to develop critical thinking and problem-solving skills, offering a wide range of subjects, including English Language, Mother Tongue Languages, Mathematics, Science, Humanities, and Arts. Additionally, it provides a plethora of co-curricular activities to encourage holistic development.
CHIJ St. Nicholas Girls' School places equal emphasis on character development and values-based education. Its core values of respect, responsibility, perseverance, compassion, and integrity are instilled through programs like retreats, community service projects, and leadership training. The school also offers numerous opportunities for student leadership positions and training programs.
The school has a strong record of academic achievement, with many of its students achieving outstanding results in national and international examinations. CHIJ St. Nicholas Girls' School has produced graduates who have gone on to attend some of the most prestigious universities in Singapore and around the world.
In conclusion, CHIJ St. Nicholas Girls' School is a top choice for many parents and students in Singapore due to its strong reputation for academic excellence, holistic education, values-based learning, and emphasis on character development and leadership.